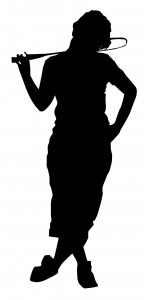 Most businesses work hard in the early days to create a strong brand and it's exciting when you hit on those factors that are unique to you. When we believe what we're offering makes a difference, in part due to the distinctive way we're delivering it, then positive results ensue all round.
However, it would appear that maintaining those distinguishing features is a different proposition altogether. Let's take the Wimbledon Championships as a case in point. I've featured this tennis tournament previously, in the context of Personal Brand as I think they do a brilliant job of setting themselves apart from the other Grand Slam events.
One of those features is that all players, without exception are required to wear white in all competitive games. Apparently there is even a rule specifying how much colour (and its small) may appear on clothing in the form of brand logos.
You may have noticed that last year one or two players appeared to have found a way to bend the rules. For one, Roger Federer's tennis shoes had orange soles and Serena Williams wore bright pink shorts under her white dress! Not so this year. It appears tournament organisers have clamped down and order has been restored.
They've reinforced a couple of older traditions as well I noticed, such as the losing player waiting for their opponent before walking off court and both stopping to bow to The Royal Box as I witnessed on one occasion.
It's a reminder to us all that having taken the time and effort to identify what sets us apart from the rest – and no doubt having invested significantly to promote it – we must uphold those principles in every facet of our work. Setting high standards and failing to maintain them is, in effect having no standards at all and that cannot be good for business.