The Inspirational Podcast Series is the place to find inspiration from fellow CEOs, MDs and Business Owners. Above all, they are running successful, multi-million-pound turnover businesses; and doing a lot of things well.
Also, they have a 'whole life' – which subsequently presents its fair share of challenges; in one life context or another.
You can access their knowledge, expertise and wisdom here. Listen to their stories of what they've been inspired by, and what they are now doing differently, as a result.
S1/Ep3 – Ciara Keeling – On Family Values, Imposter Syndrome and the Importance of Being an Authentic Leader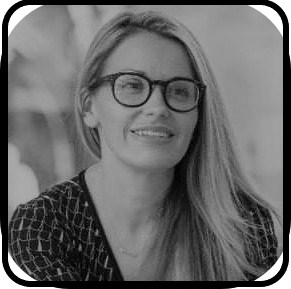 CEO of Bruntwood Works, Ciara remains passionate about this second-generation family business, where she has spent 16 years of her career to date.
A qualified Chartered Surveyor, Ciara's journey to CEO has taken an unusual route, especially being female in a traditionally, male-dominated industry.
From a large and close-knit Irish family, Ciara takes inspiration from each of them and that attitude of openness and hunger to learn from others has helped shape her into the inspirational leader she is today.
You can get in touch with Ciara via LinkedIn at https://www.linkedin.com/in/ciara-keeling-357a4a44/
---
S1/Ep2 – Andy Russell – On Creating a Digital Business; Peacocks and Helping the Homeless

Having spent 25 years working for mainstream banks in international services; Andy became CEO of Perfect Home in 2018. He completed the transition of this high street retailer from a store-based business to a centralised one. The journey since then has been to take a now centralised company and create a truly digital business.
Andy lives with his wife and son in rural North Wales; along with some sheep, a sheepdog, several cats and Grumpy the Peacock!
You can get in touch with Andy by email at Andy.Russell@perfecthome.co.uk
---
S1/Ep1 – Dr Jill Harrison – On Being a CEO & Mum of 4, whilst living with Ehlers-Danlos Syndrome

Founding member of the first Peer Advisory Group I established for CEOs, MDs and Business Owners, at the centre of the Northern Powerhouse. Jill brings her broad experience and wisdom to this pilot podcast.
Jill is running a successful business employing 80+ people; raising 4 kids between the ages of 6 and 16 years; and training to be a Pilates Instructor – all whilst managing a health condition not many of us know about.
You can get in touch with Jill by email at Jill.Harrison@bioscriptgroup.com
---
Every inspirational podcast is available across all popular platforms such as Apple Podcasts, Spotify, Google Podcasts, Stitcher, iHeart Radio, TuneIn, Alexa, Pandora, Deezer, Overcast, Pocket Cast, Podcast Addict, Castro, Castbox, Listen Notes, and Podchaser.  Check out all the platforms you can currently listen on here.
To learn about the latest releases, make sure you sign up to our regular digests on the homepage, or follow us on our social channels.