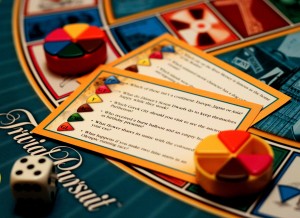 I recently read an article, discussing why people boast about being too busy, as though it's some kind of code for being successful and important. I was happily following the author's logic until he said the notion of 'having it all' is overvalued.
Wait a minute; what's wrong with wanting to have it all? Those of you who know me will have heard me make that statement on numerous occasions; in fact, it's one of the mantras that helps keep me focused. Believing I can have whatever I set my mind to fuels me to do enough of the right things to facilitate that outcome.
The author referenced this in the same context as saying we overvalue the notion of 'doing it all' and 'achieving it all'. Now in my book that's a different matter. As a high achiever myself, I can relate to the idea we might believe firstly, that we have to do everything and secondly, that we have to do everything ourselves. That's not true of course, and whilst it may indeed make us feel significant, there are better ways to feel successful.
Having it all is not the same as doing it all. The latter is often a thankless task which can leave us feeling perpetually exhausted. The former, however is energy-giving and can fuel us to do more of those activities that contribute to the acquisition of what we want.
So, my invitation to you is this: do less in order to have more!
Then share with us your experience by leaving a comment below.