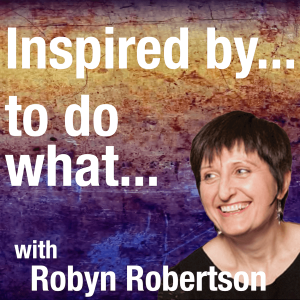 Inspirational Podcast interview with Andy Russell.
Thought provoking and enlightening.
Much of what Andy said – particularly in relation to their charitable work, chimed with me.
Lockdown has been a sobering experience. It has also been good for me in many ways.
Whilst I'm used to engaging in self-reflection, as a result of being confined to the house, I've benefited from the opportunity to take stock; to look at my life through a different lens that has been created by Covid-19.
 We're all one Step Away From Being Homeless
A strong statement by Andy which got me thinking. Even the most well established and well-run businesses have taken a hit these past few months. The impact of that is compounded by the fact that most of us live well beyond our means.
In business we take calculated risks; optimistic that those risks will pay dividends. In our personal lives we put deposits down on holidays and renovate our houses; on the assumption that we'll keep our jobs and that our monthly income will continue at the same level (or higher!).
Consequently, we spend in line with our forecast income; rather than against the net balance in our bank accounts – or at least we did!
An Opportunity to Reconnect With Your Purpose and Values
Andy said that their purpose is "to make it possible for more people to create their perfect home". Working with a homeless charity, he has seen first-hand how easy it is for people to lose their property; and to end up on the street.
The purpose of Crisis (the UK national charity for homeless people) is to 'end homelessness' by trying to re-home people. Perfect Home lend their support by providing household goods to help some of those people furnish their new home.
Now would be the best time to revisit your purpose and values. Moreover, to consider why the business exists. Is there still a need for the products and services you offer? Assuming the answer is yes; how has the demand for your services changed?
It's well worth checking whether your values still marry with the business you're in today.
Certainly, I'm emerging from lockdown with a newfound clarity about what's important. Furthermore, I have re-prioritised my short to medium term goals. What will be different for you as we look forward to a new dawn?
Inspirational Podcast S1/Ep2
The interview with Andy Russell is now LIVE!
In addition to his charitable work, Andy talks about how he is taking a centralised company and creating a truly digitalised business. He describes it as a "constant journey of evolution" and therefore, "in digitalisation, you have to move forward in order to stand still". That's particularly true in the environment we're in now.
You can listen to his story here.