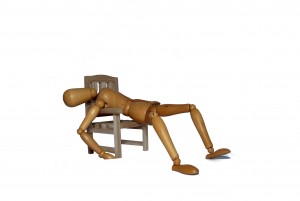 Before England's football team had navigated their way out of the group stages of Euro 16 Greg Dyke, Football Association (FA) Chairman said that anything less than a semi-final showing would be considered a poor result. He also pointed out that the manager's job would be in jeopardy.
Why on earth would you undermine the performance of your team by heaping pressure onto an already stressful situation? Hearing such threats was hardly likely to spur them on to win the tournament.
In fact, they seem to be caught in a double bind between lack of self-belief and perceived arrogance. On the one hand, pundits and ex-players of other countries frequently comment on the lack of self-confidence within the England team; and say they need to believe in themselves more. On the other hand, as soon as even a single player talks confidently about their ability they're pilloried for being arrogant; and then we get the mind games about England bigging themselves up before they've done anything.
Compare that with the England rugby team where winning is becoming a habit. Their Coach, Eddie Jones wants England to dominate world rugby. He said maybe then kids would grow up wanting to be Dylan Hartley rather than Dele Alli. The way recent results have gone you could see that happening sooner than later. Watching England play football is a nervy pastime whereas recent success in the rugby makes for uplifting viewing.
The point is, we make life unnecessarily hard for ourselves in this country; and I witness managers doing it all the time. They often forget that they're working for the same company and unwittingly undermine each other at every turn, rather than pulling together and putting their bodies on the line for each other.
We also need to stop apologising for being half decent at what we do; having a modicum of talent; for believing in our ability – and I'm talking about business now. Maybe it helps that Eddie Jones is Australian – he certainly doesn't worry about sounding arrogant. He thinks we're educated to be polite over here and that nice people don't want to put themselves ahead of other people.
I think the ability to do that without deflating anyone's ego or putting them down is a rare – and much sought after leadership skill. If nothing else, we would win more tournaments!