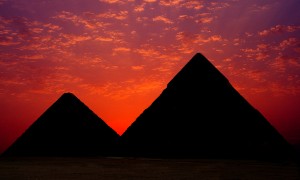 I was asked for some careers advice this week by someone who wants to work in a related field and they are struggling to find an occupation which is affiliated to their degree. In fact, it's a question I get asked a lot; sometimes because individuals decide they want a career change; and like the idea of becoming a Business Coach or a Mind Coach. Having made that decision they then have difficulties making the transition.
Regardless of interest, part of the problem can be that when you do your research to find out what different possible options are available, there isn't a clear-cut route to achieving that outcome. This can be disappointing, even confusing if you've been studying hard in the belief it will be a game changer.
You may not know that I did my degree in Ancient History and Archaeology; thinking I'd become the next Indiana Jones until the careers officer took all the romance out of it! So, I chose retail management as a place to start (not as a lifelong career) and it gave me the building blocks for creating a leadership development company many years later. I couldn't have known it would do that for me at the time.
So, whilst I can't offer a black and white response to the question – I'm not sure there is one – I would encourage simply moving forward and not worrying too much about whether you pick the perfect career option from day one. Your career will evolve as you gain experience and you'll develop an understanding of your key strengths and interests and your natural gifts as you go along.
The same applies if you're re-evaluating your position and thinking about a different line of work. It is okay to change direction without worrying that you're making a lifetime commitment. If your next choice doesn't pan out for you then you can always adapt it or change tack altogether; or even go back to what you were doing before with fresh insight.
No-one's stopping you from making a change; in fact, colleagues will probably be impressed that you're courageous enough to try something new! And that might just lead to opportunities you hadn't even thought about.