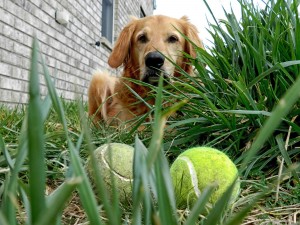 Watching a tennis player applauded off court by the world's number one is not something I've seen before. Novak Djokovic was clearly impressed with the way Kyle Edmund – one of our rising British tennis players – performed against him.
No surprise that Edmund was beaten. Everyone expected him to get a drubbing; and yet he won a respectable number of games. Djokovic later said he knew he'd been in a match and that Edmund has a bright future ahead of him if he continues to play like that.
What did Edmund do that was so impressive?
Well he did the things he's good at really well; and didn't fall into the trap of thinking he had to try something different in order to beat his opponent. Other senior players have offered similar advice:
"Know what you can and can't do; and don't bother trying to do the things you can't do skilfully."
We would do well to heed that advice in business. Much time is wasted as people force themselves to do stuff they're not comfortable with. As a manager you can do a lot to help with that. Make a point of 'knowing' your people; their strengths and weaknesses. Where you spot someone working hard to master a skill that dwells naturally in someone else; act on that information. This is a great way of improving business performance.
If you're not a people manager you can still behave like a leader. Offer your support when you recognise that you're the one who naturally does it better; and ask for help if you're struggling.
The bottom line is that we should all focus on those things we are capable of executing with relative ease. This means we will be more productive and it makes work that much more enjoyable. Go on, try it…