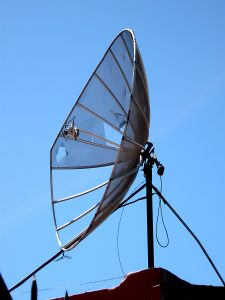 We have many opportunities for seeking feedback. Some present in the spur of the moment. At other times it may be the result of conscious effort. Whether we then take on board what we hear is a different matter.
Our long-standing Christmas tradition is a case in point.
Every family member compiles a wish list – the longer the better. And we detail everything we would love to receive as a gift for Christmas. Big and small, we're encouraged to list every item we desire. From something as affordable as a nail varnish to a luxury item such as a new winter coat.
The benefits of seeking feedback are twofold
As the receiver, we can relax. We know that when we rip off the paper on Christmas Day, we are guaranteed to get something we want. We avoid that sinking feeling. The one that comes when you receive a skincare product that brings you out in hives. Or jewellery that doesn't suit your personality type.
It's a dilemma when that happens. We're not in the business of hurting people's feelings. So, do we shove the unwanted gift in a back draw until the next Spring clean? Or do we give it away to someone who can gladly make use of it? Personally, I'd rather not be in that situation at all.
The benefit for the buyer is that it takes the stress out of Christmas shopping. We can look at our budget. Then we can choose an item in keeping with that. And we can enjoy making the purchase; comforted by the fact you will love your gift.
Seeking feedback will benefit your career
There are many contexts in which seeking feedback is beneficial. Particularly when it comes to your career (and the business if you run one).
What's on that wish list, if you even have one?  What are all the items, large and small that you want for the coming 12 months? And beyond if you're comfortable with that?
Now is the time to give this some thought. A wish list is tangible; which means you can act upon it. Also, a wish list gives you clarity; and brings your career aspirations into focus. With focus and motivation anything is possible. No need to wait until Christmas!