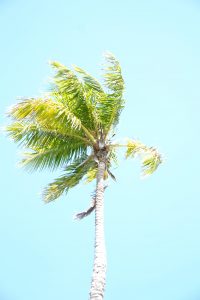 Resiliency to some, stupidity to others; nevertheless I was gripped by Andy Murray's second-round match in the tennis French Open. He was playing a non-seeded opponent who had never beaten him and he was expected to win easily. Thinking it wouldn't be that entertaining a match, I had planned to watch the start and then keep track of the score but with the drama that unfolded I was glued to the TV. And I was fascinated by what became a tangible mental battle for both players.
Demonstrating resiliency
Let's take Murray first. He was suffering with a lower back injury. And from the first game he was clearly in pain. The commentators remarked that he was playing like an 85 year-old and would clearly have to stop. On serve it was all he could do to get the ball in court and he was walking to hit returns. He was virtually immobile but just wouldn't quit.
Murray lost the first set 6-0 and the commentators were convinced he would throw in the towel. He had no hope of winning the tournament, so what's the point? They were flabbergasted when the expected handshake didn't come and Murray bravely soldiered on.
I have to admit it was most uncomfortable to watch but I really admired his resilience. For some the pain is nothing like how it feels to quit. And it seemed that Murray preferred to take a heavy loss than to walk away.
Resiliency driven by a perfectionist mindset
Against all the odds, Murray worked his way back into the match and to everyone's surprise he won it in four sets. It is said that he hates to lose more than he loves to win and that drive to tough it out comes from being a perfectionist. Personally, I get it. There have been plenty of times when I've performed below my very high standards. And I've given myself short shrift. Nevertheless, I have always stuck with the programme.
The downside to being a perfectionist is that we can never be truly satisfied with our achievements because we cannot attain perfection. And it certainly isn't sustainable. As a result, I am not advocating perfectionism as a good thing. And yet, the drive to keep going through the tough times – the never giving up – that is a trait I do admire and one I happen to share. Without that resilience I doubt I'd have established Robertson Fox on the brink of recession or still be going strong now.
The impact of resiliency
So what of Murray's opponent?  What must he be thinking; having let a player who was severely debilitated beat him? It really wouldn't have taken a huge effort to finish Murray off but he couldn't. Why was that? Certainly, the human mind is a powerful tool. And it's greater than those you are competing with.
For some people quitting just isn't an option. And those people build resilience easily. Of course there is a balance to be had. Playing on with a debilitating injury defies logic and there is always the risk of long-term damage. So, does Andy Murray's behaviour show resiliency or stupidity? Well, he's a brave heart in my book!