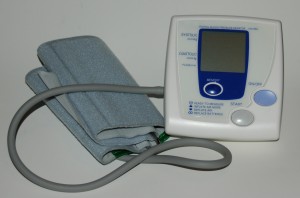 Performance is important in business; and to a person's career. So, continuously I seek to engage in activities that will improve my performance, in some shape or form. And to that end I've completed numerous Psychometric Profiles over the years. As a result, I recognise my personality type. In addition, I am rarely surprised by what these assessments tell me.
One particular event is worthy of mention. On this occasion I was asked to complete a profile as part of a personal development exercise; along with my peer group.
I scored off the chart for 'thrives under pressure'; and that filled me with pride. I saw this as an entirely positive result. And it was; given the 'sink or swim' working environment I grew up in. Indeed it demonstrated what I already knew. I am a highly resilient individual.
Performance feedback can offer a different perspective 
The feedback discussion didn't go quite as expected. And I learned a valuable lesson that has served me well ever since. The assessor gave me a fresh perspective on this characteristic.
She demonstrated the potential negative impact that being so resilient can have on the team.
I am entirely comfortable working on multiple projects with aggressive timescales. And that is a good skill to have. Nevertheless, it meant that by implication, those who worked for (and with) me would need to be able to do the same.
In addition, this ability allowed me to 'fly by the seat of my pants' and deliver to deadlines in the nick of time. I failed to appreciate the pressure that puts on your people. As a consequence, they have little or no time to deliver on their part of the project. And not everyone finds that stimulating!
Improving performance doesn't mean changing your preferences
Since that conversation, I haven't attempted to change my preference. After all, it's how I deliver my best performance. Also, I know that it's good to have pressure and nerves. This too, adds to our performance. It makes us 'up our game' and puts our focus on the task at hand.
Nevertheless, it is important to recognise how our way of working is being received. In particular, we must consider those we rely on to do a job for us. If they are less resilient than you; or they approach their work in a more measured way; acknowledge that and find an approach that works for both parties.