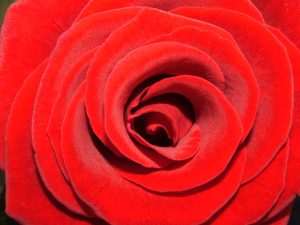 Running two businesses and remaining relevant to both client groups requires continued effort. Adopting the view that I'm perfection in progress has been my salvation.
Knowing when and from whom I inherited a perfectionist mindset helps. And knowing isn't enough. We have to take action to adopt a new attitude.
In fact, striving for perfection can be demoralising. A great example of this is my marketing journey; particularly with the business websites. Putting aside any technical difficulties you may experience, keeping the site fresh isn't rocket science – or is it?
Six years in and I still wasn't clear on all the key messages I wanted to communicate. A decade in and I'm getting there. And one website is much closer to the mark than the other. Although I'd like to think I'll save myself a few years having been through the process once before!
The perils of not accepting we're perfection in progress
As a perfectionist the temptation is to put things off until I've found complete clarity. And yet experience tells me that only serves to delay the achievement of stated outcomes. And if I'd taken that line with the websites then I'd still be without an online presence today.
There are pages on the website that need review. And I'm learning to be okay with that. It reminds me of my mum's approach to decorating. She would take one room at a time and slowly work her way round the house. I don't think she ever completed the project!
Another case in point is the I.N.S.P.I.R.I.N.G event which took a couple of years to evolve into the programme it is today. Thankfully, I had the courage to run this seminar whilst it was evolving. That meant close to 100 managers were able to attend the one-day event. And I enjoyed making enhancements and improvements as I went along.
The benefits of accepting you're perfection in progress
You no longer need to feel dispirited when things don't turn out as you planned.
Rather than demanding perfection you can imagine you are pursuing excellence. Immediately that sounds more motivating. And it has a ring of success to it.
Of course excellence also requires effort. Furthermore, there is an element of risk. Nevertheless, there is implied acceptance of falling short and the encouragement to learn from that and try again.