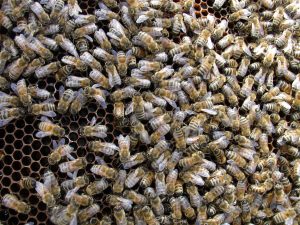 Want to increase productivity at work? Frustrated that tasks always take longer than you anticipate? Disappointed that your people dwell on jobs much longer than you would like?
Well, the answer may lie in our approach to coffee breaks. Whether it's beneficial to take them at all is in question; and how we choose to spend them can impact on our productivity levels.
So, why take a break in the first place? 
Would you typically take a break from work in order to wind down completely whilst enjoying your coffee; or as a way of switching off from one task before embarking on another?
Moreover, would you spend the time it takes to sip your brew, staring into space; or use that time to complete a work-related task?
A mentor, concerned about my workaholic approach to life, once advised me to spend 15 minutes, morning and afternoon, reading a good book or listening to my favourite music. Personally, she found that revitalising but to be honest, the idea of it stressed me out!
Firstly, it was too big an ask to go from not taking breaks at all to spending 30 minutes a day doing stuff that wasn't work related. Those break times became counter-productive and I didn't feel at all refreshed.
Secondly, I realised that there is huge satisfaction to be had from knowing I've put in a good shift; after which I can wind down completely, no guilt attached.
If work leaves me feeling tired (it's only ever the administrative side of the job that has that effect; never the client work interestingly) then I find planning, setting myself a new goal or learning something new are the most effective ways to boost my energy levels and increase productivity.
It's also important to undertake a 'task-filler' of choice. Otherwise, we can end up feeling wearier than before! That, along with the knowledge we're only spending 10-15 minutes on the task; as a 'distraction' from other, more pressing projects, can provide a sense of success as well as completeness in our work.
So, increase productivity by…
Working through your coffee breaks!
No doubt, those of you in leadership roles will be buoyed by that conclusion. After all, when did you ever take a break that wasn't work related?
You'll notice I haven't talked about lunch breaks here or working hours in general; only micro breaks. Whatever the length of a normal shift I'm an advocate of switching off completely, once the working day is done. Whilst on shift, however, there is evidence to suggest that remaining fully focused on the job – and simply moving your attention to other work-related activities – is the most effective way to give your energy levels a boost and increase productivity.
Nothing to lose and everything to gain then; wouldn't you agree?