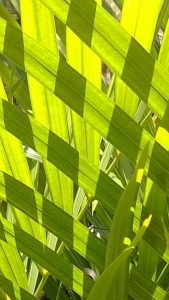 Reading, or lack of, is a problem many of us share. I know lots of people who wish they read more. In practice, it's usually the last item on the list and therefore the one we rarely get around to; either because we run out of time or are simply too tired at the end of a busy working day.
There's probably a pattern to most things if you look hard enough; and I've certainly noticed formulas to the way books are written – the types of books I'm drawn to at least.
It goes something like this:
A statement is made – why it's important we read the book. This is backed up by a few key messages the author wants to get across; stated several times and then reinforced in different ways throughout the text.
We are told what will happen if we don't act on those messages – the pain we will feel.
It is then explained to us what will happen when we do – the legacy we can leave.
Then the author explains how their concept or model will help us overcome the problem.
It may be that I've homed in on materials written in this format because I find them more compelling; and it's certainly true for me that some books are a heavier read than others. Sometimes, I've bought books on the recommendation of colleagues that I just couldn't get into and wish I'd read the book review instead – or simply asked them what messages they took from it.
One positive outcome is that since I've spotted this formula it has simplified reading for me. I can pick out the key messages, enjoy the stories and move on; rather than approaching each tome as if it were a novel and then wondering why I run out of energy well before I get to the end.
So, I invite you to start noticing the kind of material you will make time for and once you've finished you think "that was a good read". Consider the writing patterns and whether certain types of authors grab your attention more than others.
Check whether the patterns I've noticed above apply to the books on your bookshelf. If they do, now you have a relatively quick way of scanning them for key messages and ideas of interest. Then, if you're courageous enough you could pass them on for someone else to benefit (rather than allowing them to gather dust on the shelf).
You could even go a step further and discuss your takeaways with the person who reads the book after you. Talking about it will reinforce your learning and no doubt bring new insight.
Another great way to achieve more for doing less…