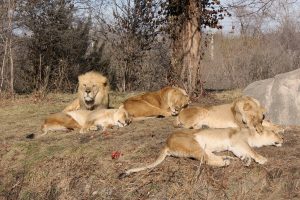 Demonstrating leadership traits is not the prerogative of CEOs and MDs; or their leadership teams. In fact, it is the responsibility of everybody in your employ.
In setting the mission, vision and values you decide what's important, in terms of leadership traits and behaviours. And companies that are successful have people working in alignment with a common code of ethics.
Without guidance people can lose sight of (or confuse) your intention and take things too far. Let's take pride. In some circumstances this is a great attribute; and in others it detracts from effective leadership behaviour. With the right outward intention pride is one of many healthy leadership traits. And yet, when internalised, it can stall progress and lead to failure. Here's how:
Pride one of many leadership traits
YOU HAVE PRIDE IN YOUR ACCOMPLISHMENTS: For example, familiarising yourself with a new process; and seeing tangible benefits for the work you've put in.

YOU TAKE PRIDE IN YOUR WORK: This means never resting on your laurels. I take each new contract as an opportunity to improve the client's experience. As a consequence, the client increases their effectiveness and quality of life in some way.

YOU ARE PROUD OF YOUR PEOPLE: You can always find something to be proud of in each individual's work. With some you may need to look harder than others. Find out why. In doing so you're improving the chances they'll deliver for you consistently; and you're increasing their productivity.
When leadership traits become a derailer
Pride can detract from our effectiveness when:
YOUR EGO GETS IN THE WAY: Many business leaders have strong egos. And that means they can become defensive. They think they know it all (or that they're supposed to) and are closed to the possibility that others may have a perspective worth listening to.

YOU HAVE SO MUCH PRIDE YOU LOSE YOUR HUMILITY: Sometimes being in a position of power goes to people's heads. They become full of their own self-importance. Pride is an ugly quality when it gets in the way of humility.

PRIDE IN SELF TO THE EXCLUSION OF OTHERS: No individual is the font of all knowledge. Those who think otherwise fail to acknowledge, and appreciate, the contributions of others. When that happens, genuine progress stops. And business success can quickly turn to failure.
Leadership traits to be proud of
As a business leader I continually set high standards for myself; my clients; my suppliers and my people. I make no apology for that. This approach provides clarity. And we all know where we stand.
Be mindful of people taking things too far. Life is full of continuums. Decide which end of each spectrum you want people operating at. In addition, remember to flag the behaviour which falls short; as well as uphold the desirable actions.
In doing so, you're giving your people an education in what it means to work for your organisation. You're also leading the way by role modelling the leadership traits that you believe are important.