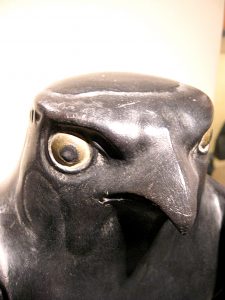 Business is about people. They make companies function well and they can cause them to fail spectacularly. Over the long term, successful organisations are those comprised of people-focused leaders. Those who can adopt a coaching style of management.
Consider how you came to work in your industry. Did you choose your specialist field or did it choose you?
Arguably, I fell into retail management and whilst it turned out to be a great decision for me, it wasn't what I had planned.
Coaching style includes an element of curiosity   
I've always been curious about behaviour (including my own) and why people do the things they do; sometimes against their better judgement; again I'm looking in the mirror here!
It's why I studied Ancient History and Archaeology at University. I was fascinated by the ancient Romans and Egyptians – both civilisations well ahead of their time in terms of technical know-how.
Egyptian technology included the ability to build large construction projects such as pyramids and palaces; and they invented writing in the form of hieroglyphics. The Romans were very good at copying other people's ideas; and they developed many new techniques for buildings and construction of all types including concrete, Roman roads, Roman arches and aqueducts.
So, I was curious why, when the Anglo-Saxons arrived in Britain, most kept clear of Roman towns and didn't make use of their technology; instead they went back to living in mud huts! Maybe they didn't get that way of life or they simply didn't have the know-how.
Empathy as part of a Coaching style
The careers officer at University said I'd never make a career out of archaeology. And the stubborn part of me wanted to prove him wrong. In reality, I knew it wouldn't marry up to the romantic vision I had created in my head. So, I went into retail management instead.
Looking back, I can join the dots from my choice of study to my early career. Then through to the point when I established my own leadership development business in 2006. I have a deep curiosity about people; and a genuine interest in getting to know them. I hadn't recognised these as leadership traits at the time. Any more than I consciously adopted a coaching style of management. These were things I did naturally.
Whether you fell into your line of work, or plotted a deliberate career path matters not. Unless, you have found yourself in a role that causes more stress than satisfaction. In which case, take some time to step back and review your career choices. And use that information to inform future decisions.