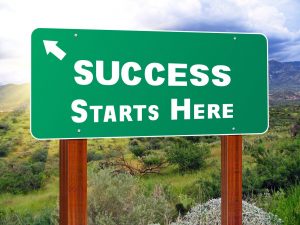 Achieving success for the first time is hard enough. To sustain success once you've reached the pinnacle is exceptionally difficult to do.
Pat Riley, a former coach and player in the National Basketball Association, wrote a book about his coaching career. He identified unexpected achievements, like Leicester City Football Club winning the Premier League last season, and called this "the Innocent Climb". This is when everything and everyone comes together with a fantastic team spirit.
At the end of that phase of a team's resistance there is then something he calls "The Disease of Me". So, you get players after they've had this fantastic triumph that start to break down. And the team starts to break up because suddenly these unheralded players are not overlooked anymore. In Leicester's case, other clubs tried to recruit their key players. And whilst the club managed to retain most of them, none have come close to replicating their title-winning performance of last season.
In these situations tensions inevitably creep in. And the whole ethos and camaraderie that existed in that 'innocent climb' begins to get lost.
I feel for the players and their manager. Listening to post match interviews recently, you can see the embarrassment on their faces. They are clearly at a loss to explain this prolonged lack of form. In addition, it must be disconcerting to go from hero to villain in a matter of months.
So the debate has begun. Who's to blame; the players or the Coach?
A strong Coach is required to sustain success
As if being a Coach isn't challenging enough, part of the success story lies in being the right coach with the right team at the right time.
Sometimes it happens too early; sometimes it happens too late. For example, if you have an incredible technical skills coach but they come in at a time when the players require something different; the relationship won't work. The right coach is the person who understands what they need for the team at that time.
Leicester's manager got that right last season. It's interesting that he went against his reputation as the 'Tinkerman' by consistently playing the same line-up. Until this year that is, when he's reverted to rotating the team constantly. As a result, he's struggling to find a formation that works.
To sustain success primary responsibility lies with the Coach
We must recognise when our style and approach no longer fits the team's requirements. Throughout all the coach training I've completed over the years, the ethical responsibility to measure our effectiveness was always top of the agenda. We must do that so our clients don't have to. Rather, they can focus on taking what they need from the coaching relationship, in order to progress.