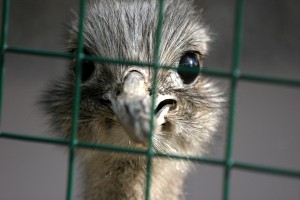 Three years into my career, a fellow Store Manager told me that he hated retail. I was still in my early 20s; he his early 40s. He complained that amongst other things, the long hours and the need to work Bank Holidays and weekends was getting him down; and it was negatively impacting on his marriage.
I asked him why he didn't choose to do something else. He replied that retail was all he knew. He seemed resigned to stay in a position in which he was deeply unhappy.
I made a pact with myself there and then that I would not settle for any position, however lucrative, if it didn't fulfil me and if I lost my enthusiasm for the work I was doing. As a 'responsible workaholic' by nature that was critical to my sense of success in my career!
I think that was also the day I made it my mission to become the person who would encourage, inspire and resource. Encourage people to take action when they were dissatisfied in their role or indeed so settled they were coasting; inspire when they needed a lift or felt stuck in a rut; and resource when they wanted some tools or strategies to be able to move forward in a positive way.
Over the years, I've become a master at finding sources of inspiration that have kept me going when the going got tough. Queen of the silver lining, some tell me they find that uplifting in itself; a resource they can tap into and draw on at anytime.
One of the added benefits for clients has been the ability to develop tailor-made services to top professionals who wouldn't appreciate me telling them how to do their day job, but may be questioning how they ended up there in the first place.