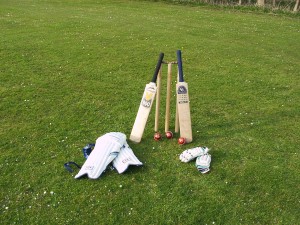 It's been all over the news this week that Kevin Pietersen will not play for the England cricket team this summer after Andrew Strauss, Director of Cricket said there was a "massive trust issue" between them.
Having been sacked by England in 2014 and told he would never play for England again; it was surprising to see him return to county cricket in a bid to be selected for the Test team.
So, what did he think had changed?
The turnaround would appear to be that the incoming English Cricket Board Chairman, Colin Graves suggested an international return might be possible if Pietersen were to score runs in domestic cricket. And so he did; he returned to Surrey and recorded a career-best of 355 runs, not out which has to be acknowledged as a phenomenal result.
So, now they'll have to select him, right?
Well no, actually. He may be an exceptional cricketer but if the trust has gone between Pietersen and his employers then there's no way back.
Or is there? Strauss apparently offered Pietersen a role as an advisor on a board to improve the one-day side, which was turned down.
Now I'm confused! It's sending mixed messages to say 'we don't trust you; however, we would like to offer you an advisory role'.
Trust issues at work are seriously damaging and an unhelpful distraction. They take away focus from the important business issues, such as winning new contracts, retaining customers and adding value to the bottom line.
It's important to weigh up the pros and cons of keeping a 'high maintenance' employee. If you can evidence the value they bring to the team AND they are 'coachable' then there is merit in retaining their services. If, however they are displaying a poor attitude and won't listen to reason then my recommendation would be to cut your losses and move them on.
No-one is denying that Kevin Pietersen is a superb batsman and we all know the England side would benefit from an injection of runs. Nevertheless, there is clearly something about Pietersen's attitude that's perceived to cause disruption within the team and the management simply don't trust him.
When an employee loses the trust and confidence of their employer, that goes to the heart of the contract and it's unlikely they'll be able to work their way back; to say otherwise would be misleading.