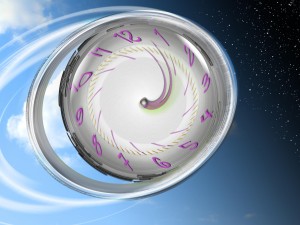 A colleague commented to me that I'm untypical of other business owners they know in my ability to switch off from work, whether that's at the weekend or whilst on holiday. We were talking about email marketing and the fact that I dislike it landing in my mailbox at all times of day and night, including weekends and public holidays.
I get that we are living our lives online and that 24-hour virtual access is the norm. That doesn't mean the sky will fall in if we wait until Monday morning to respond to an email.
I was working in retail management when Sunday trading came in and I didn't like that either; not because I objected to working (anyone who has been employed in retail knows how tough it is and rest days are like gold dust). What irked me was being obliged to work Sundays as the norm when, in practice all it did was spread out the weekend's takings across two days instead of one.
Quite possibly I stand alone on this but I'm thinking about the impact a 24/7 culture is having on people's stress levels, given the pace of modern life.
Finding a good work-life balance hasn't been easy by the way. You've heard me refer to myself as a 'responsible workaholic' with a strong work ethic so it's more natural for me to keep going than to switch off. Add to that the passion and enthusiasm I have for my business and I could easily do nothing else but graft.
So, why have I toiled in order to be able to take it easy once in a while?
Because my time is precious and I want to make the most of it

Because there are a million things I want to do before I die and I don't want to be cramming them all in when I'm 80 (assuming the retirement age hasn't risen above that by then!)

Because there will always be enough work to fill every minute of every day if we allow it to and that used to suit me; it doesn't now
How about you?