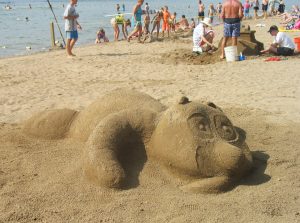 We're all looking for a competitive advantage; a condition that sets us apart from all the rest. And developing that from scratch in business is a tall ask.
Even in the world of sport this concept is easier to adopt in some disciplines than in others. Take Dave Brailsford (British cycling coach). His approach is to do 100 things 1% better. And that works in cycling and in rowing. In addition, it works in gymnastics because they all train together across multiple disciplines. And they're all part of the squad.
So, an enhancement in one bike enhances every bike. And the whole team benefits from one scientific improvement. You can't apply that logic in athletics because it's a mix of different disciplines. Nor would that work in tennis. Because, if you mess up on court; or you lack a certain skill, there isn't anything anyone can do from the sidelines. And no one can fill in for you. It is what it is on the day.
Your Executive Management Team is your competitive advantage
We find the same scenarios in business. Your Executive Management Team is made up of several different disciplines. And within that you encounter varying skill sets and ways of working. And there's bound to be an element of dysfunctionality within organisations; at a senior level. For one we all have blind spots and it takes courage to be able to feed that back to an executive. And two, you're in it together and so every member of the team becomes part of the problem.
Consequently, you can identify areas for improvement within your most senior team. And when you make those incremental changes; that team becomes your competitive advantage.
When working with executive teams; and when facilitating their Board meetings, I think of myself as a player / manager. Because I'm able to observe what everyone else is doing and then help them to make those improvements. And one reason that approach is so effective is because I'm on the pitch with them and I'm involved. I'm not just sat in the stand taking notes; making people uncomfortable and keeping my observations to myself.
Like Mourinho says about Manchester United, I'm working with the most important team in the best company in the country – a company full of champions. And I know I'm adding value at the highest level of the organisation.
Observing; adding value and getting involved, within the company, to improve the functionality of senior teams working together. For me, in a professional context, it doesn't get any better than that.