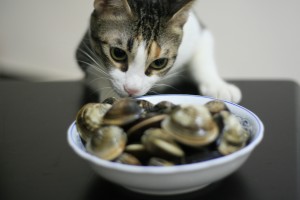 This habit of blaming everyone else for current circumstances has been playing out in the Premier League of late and I've been following it with interest over recent weeks.
You may be aware that José Mourinho, Chelsea's high profile manager has been sacked and there seems to be a split between people who blame the players and those who prefer to say that the buck stops with the manager.
It's interesting that many Chelsea supporters have called out the players as 'rats'; believing that they stopped working for the manager; thereby losing game after game; all of which resulted in Mourinho getting the axe.
It's clear to see that the players have had a hand in the outcome – and they certainly haven't come out of this situation smelling of roses. Nevertheless, they don't appear to have suffered any consequences either.
It was said that Mourinho had been unable to get an audience with the club owner, Roman Abramovich when he wanted him to talk to the players and remind them of their responsibilities. Instead, he had Mourinho sacked first and then spoke with the players afterwards. What was his intended message here; that negative behaviour will be rewarded?
I know from personal experience how critical it is that management are seen to be aligned in their thinking and supportive of each other. When the boss undermines you (often because it's easier rather than through any malintent) it becomes increasingly difficult to perform well yourself and then nigh on impossible to rally the troops and get everybody pulling in the same direction. Once people sense you are not in control it's a slippery slope.
That said it's a manager's job to motivate and to get the best out of their people, whatever the characters they are working with. If we are not able to do that then we are not doing a good job.
I've seen plenty of managers who can come into a new environment and turn things around. Whilst they have a big impact early on they are unable to sustain it. Often, they are promoted; head hunted or choose to move on relatively quickly, whilst those tactics are still bearing fruit. By the time their methods are found wanting they are long gone; except perhaps in sport where every single result is scrutinised.
Personalities like this make great 'turnaround' managers; and you know what you'll get from them in the short-term. They are not leaders though because they only know one way (or at least only choose to use a single approach); and once everyone has the measure of them they lose their impact.
One journalist, Oliver Holt referred to Mourinho as "the best 'managerial shock jockey' there is. He'll come in, do his job and leave everyone traumatised after three years". Great in a crisis or when you want to put the cat among the pigeons; and best to do so with eyes wide open and a clear back up plan.