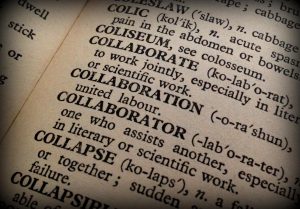 Collaborative engagement was at its best following the recent terrorist attack in Manchester.
On a personal level I witnessed its power. The number of friends, colleagues and acquaintances who made enquiries as to my well-being; and that of loved ones was mind-blowing. One individual I had met only once before! Concern like this demonstrates how tuned in people are to each other. And we are not always appreciative of that until there is cause for concern.
And whilst we might have expected the emergency services to work together; I'm not sure we could have expected the kind of response we saw by the general public. There were so many simple and yet meaningful gestures, such as taking water to police patrol officers and members of security who had been on their feet for hours.
Individual motivation drives collaborative engagement    
If this were an article on how to cultivate a collaborative environment within the workplace, I'd be inviting you to communicate the company expectation of a collaborative mindset. In addition, I would encourage you to really 'know' one another's skill sets and experience so that everyone can pull together in a unified way.
The ability to leverage team member strengths is a formal manifestation of people power. And yet in the aftermath of recent events there wasn't time for any of that. People simply acted out of a generosity of spirit. And that proves that collaborative engagement is driven by individual motivation and pure intent.
It's a challenge for many organisations to keep employee motivation high. And yet it would appear that when the situation calls for it, people will act without waiting to be told.
So, what can we learn from such a tragic event? For one, that if we empower employees to take responsibility; and give them the autonomy to act, they will do the right thing. As a consequence, you'll most likely benefit from a positive impact on employee productivity and engagement.