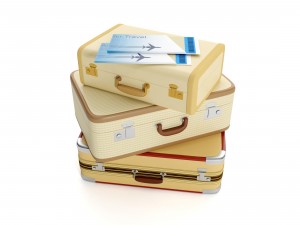 I used to joke about the number of times I'd miss out on a family function or a night out with friends on the basis that I still had work to do at the office.
Let's face it, when do we ever roll into work at 11am on a Monday morning declaring "Sorry, I'm late, the decorating took longer than I thought!"
Except I did work alongside someone for a while, who wasn't quite that blatant admittedly, but her priorities were the complete opposite of mine.
It used to irritate me that she put so much energy into organising her private life whilst I invariably picked up the slack.
Looking back, I realise both our approaches were flawed – extreme behaviour always is. Neglecting my family and friends didn't feel good and organising your social life on your employer's time is not the answer either.
So, what is the solution?
Well, rather than pigeonhole work into the daylight hours and play into what's left, my advice would be to mix it up. Whether it's work or personal, whatever's on your mind needs doing or it will distract you and you will be less productive.
Remember, when we feel in control of our lives we work better; that's a given. This is good news for your employer and great for your own job satisfaction.
A win-win in my book – why not give it a try?