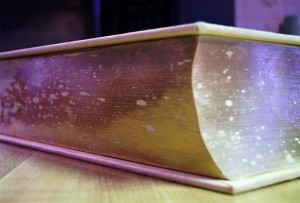 This week I decided to act on one of my previous 'top tips' to see what insight that gave me. So, I picked up a book from my bookshelf, as yet unopened, and there are many! I dropped it onto the desk, allowing it to fall open and read only that page.
This particular page talks about organising your workload and specifically, identifying each item that has your attention; deciding what it is, what it means, and what you're going to do with it. I realised that I've become much better at prioritising in recent years and that's because I'll revisit those questions time and again.
How will you know this has been a helpful exercise?
Here are 5 outputs you can use as benchmarks for success:
DISCARD WHAT YOU DON'T NEED: At the very least that means filing away papers that have no relevance to current priorities

COMPLETE ANY QUICK ACTIONS: These are tasks that can be done in a few minutes so that they are off your mind

HAND OFF ALL TASKS THAT CAN BE DELEGATED: The key word here is 'ALL'

PUT REMINDERS ON PERSONAL ACTIONS THAT REQUIRE MORE TIME: This allows you to forget them for the moment until you have more time available

IDENTIFY ANY LARGER PROJECTS: These may become evident once you've addressed the first 4 outputs on this list
Now consider, which of these measures are you best at? Which, on the other hand need more work? Choose the item that causes you most grief and give it some focus this week.
Sharing our experiences is a source of inspiration, so let your fellow readers know how you get on by clicking the 'Leave a comment' link below.